DESIGNED TO REBALANCE OXYGEN SATURATION LEVELS IN MINUTES IN AWAKE AND BREATHING PATIENTS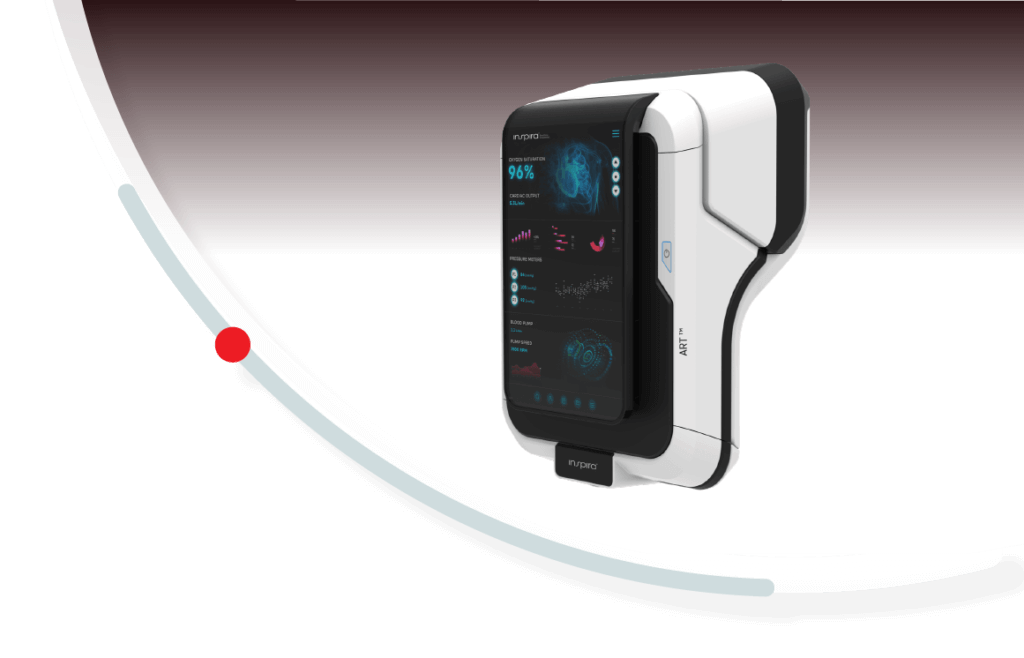 Patients with acute respiratory failure who are awake and breathing spontaneously can avoid intubation and medically Required coma require for invasive mechanical ventilation.
Designed for early stage extracorporeal respiratory support treatments on alert patients who can still breathe unassisted, the ART system functions as an "artificial lung," inserting oxygen while removing CO2 from the bloodstream, rebalancing oxygen saturation levels in minutes.
The ART system's design is simple, making it ideal for the ICU, general medical units, and remote hospitals. Using ART is easy and minimally invasive especially when compared to ventilation, with its associated side effects, such as life threatening pneumonia. ART also addresses critical ventilator shortages during times of health crises.